Services
Contact
ELKOS d.o.o.

Office Kotoriba:
Sajmišna 17,
40329 Kotoriba
Tel: + 385 40 682 117
Fax: + 385 40 682 217
Office fax: + 385 40 683 062
E-mail: elkos@elkos.hr
---
Office Čakovec:
O. Keršovanija 1a,
40000 Čakovec
Tel: + 385 40 390 233
Fax: + 385 40 390 255
Office fax: + 385 40 391 035
E-mail: elkos@elkos.hr
Certificates
Shopping mall 'Arena' Zagreb - 180.000 m2

Shopping mall 'Arena' Zagreb - 180.000 m2

Shopping mall 'Arena' Zagreb - 180.000 m2

Konzum: shopping centar, Zagreb

Residental and commercial shopping complex 'Kvaternik'

Shoping mall 'Arena' Zagreb - 180.000 m2

Production hall with a transformer station 'Ytres Varazdin'

Calzedonia (Ytres): business - manufacturing facility, Varaždin

Production hall with a transformer station 'Bomark pak'

Production hall with a transformer station 'Bomark pak'

Julia mill: mill, Kotoriba

Production hall with a transformer station 'Bomark pak'
Design and supervision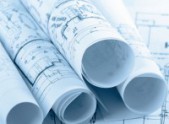 Activities include design, supervision and consulting in electrotehnics, thermotechnics and hydrotechnics. Company employees are certified engineers in electrotechnics and mechanics. Long term experience is the assurance for high quality in the areas of electrotechnics, termotechnics and hydrotechnics in industrial, business and civil buildings. All design solutions are in accordance with the existing law regulations, domestic (HRN) and international (IEC) norms and rules of profession.
Design
Projekt design of electrical installations, thermotehnichs and hydrotechnics:
Preliminary ideas and studies
Preliminary design
Detailed design
As built documentation
Bills of quantities
Tenders
Elaborates
Documentation for the electrical installations:
Electrical high-currents:
Grid connection and power distribution
Low-voltage installations for all types of buildings
Automation systems in industry
Automation systems in buildings
Diesel power supply and UPS
Transformer substations
Lightning protection and ground potential equalization
Public lighting, indoor and decorative lighting
On-grid photovoltaic systems
Structured cabling
Technical security (video surveillance, fire protection, gas detection, burglary protection ...)
Smart house systems
Telephone installations
Audio / video intercom systems
Antenna systems and solutions
Sound reinforcement systems
Distributed telecommunication systems
Thermotechnics documentation comprises of:
Central heating installations
Cooling installations
Ventilation installations
Air conditioning
Water treatment
Gas installations
Hydrotechnics documentation includes:
Water plumbing installations
Wastewater systems
All documentation is made by using the newest software technology.
Expert supervision:
Onsite supervision of electrical installations
Onsite supervision of thermotechnics and hydrotechnics
Consulting
ELKOS offers consulting in the field of electrical, thermo, hydro installations and energy. Advises its clients and suggests the best and optimal technical solutions in relation quality - price. An investor can use the consulting activities related to acquiring the status of eligible producers of electricity from renewable energy sources.