Services
Contact
ELKOS d.o.o.

Office Kotoriba:
Sajmišna 17,
40329 Kotoriba
Tel: + 385 40 682 117
Fax: + 385 40 682 217
Office fax: + 385 40 683 062
E-mail: elkos@elkos.hr
---
Office Čakovec:
O. Keršovanija 1a,
40000 Čakovec
Tel: + 385 40 390 233
Fax: + 385 40 390 255
Office fax: + 385 40 391 035
E-mail: elkos@elkos.hr
Certificates
Shopping mall 'Arena' Zagreb - 180.000 m2

Shopping mall 'Arena' Zagreb - 180.000 m2

Shopping mall 'Arena' Zagreb - 180.000 m2

Konzum: shopping centar, Zagreb

Residental and commercial shopping complex 'Kvaternik'

Shoping mall 'Arena' Zagreb - 180.000 m2

Production hall with a transformer station 'Ytres Varazdin'

Calzedonia (Ytres): business - manufacturing facility, Varaždin

Production hall with a transformer station 'Bomark pak'

Production hall with a transformer station 'Bomark pak'

Julia mill: mill, Kotoriba

Production hall with a transformer station 'Bomark pak'
Renewable energy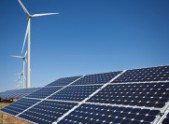 Photovoltaic grid systems
ELKOS designs and builds ON-grid photovoltaic power systems made of: photovolatic modules, power inverters, electricity meter and controllers. Photovoltaic panels can be mounted on house roof or building roof or on any allocated area.For the production of electricity form renewable energy sources is necessary to acquire the status of "eligible producer of electrical energy". For the pupose o acquiring the status of eligible electricity producer, company offers services: sizing photovoltaic systems and obtaining the necessary documentation, permits and approvals.
Electrical energy provided by renewable energy sources is on the market for an incentive price, and that makes the mentioned systems cost effective in 7-9 years (using present incentive prices 2010/2011), dependent of system configuration, geographical position, nominal power and other system features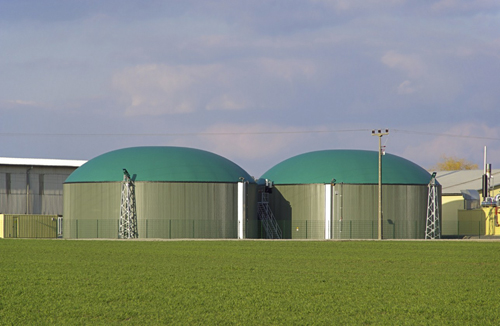 Biogas plants
Complete system which includes farms and biogas plants. Significantly increases efficiency and cost effectivness of farms. This is a solution for anima wate on farms and at the same time it gives thermal and electrical energy as well as valuable compost. In this case electrical energy has stimulating price in status of "eligible producer of electrical energy". Produced thermal energy is then used for heating the farm and related buildings like greenhouses and driers.
Compost as by-product is then uses sa high qualitiy fertilizer. Large areas of farm roofs can be used for photovoltaic systems and production of electrical enerty in status of "eligible producer of electrical energy". ELKOS offers biogas plant building in turnkey priciple.
ELKOS with permanent partners ensures support during all word phases:
Consultation and planning - individually according to investor requirements.
Obtaining permits, approvals and decisions related to the project and to obtain status of "eligible producer of electrical energy".
Documentation - architectural, static, electrical and mechanical design, location and building permits
Construction - Civil works, mechanical and electrical installations, supply, automation, system programming and parameterization ...
Full support during normal operation of biogas plants.
ELKOS offers fully coodination and supervision during building of biogas plants. The plant is fully automated with system for registration of important parameters and remote SMS nostrifications or va network and possibility for remote control and supervision.